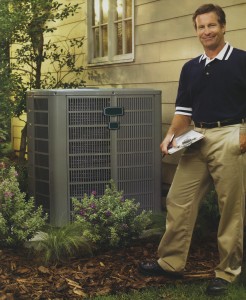 AC Brevan offers free estimates on service calls, new AC systems, and other AC repairs for your home comfort system. Our technicians are fully certified and respond to calls in the greater Orlando Florida area. We are fully licensed and insured to offer you the best and most reliable ac installation as compared to other AC services.
We service all brands and areas of systems including:
Heat Pumps
Air Ducts
Air Conditioners
Air Handlers

We perform the following detailed inspection of your system to ensure it's performance.
Check and lubricate all motors if equipped with an oil port
Inspect safety controls
Clean out debris from the bottom of the unit, which helps prevent anything from getting jammed in the motor
Check all electrical wiring and connections
Run test in heat and cooling mode
Level and calibrate the thermostat as needed
Visually check the evaporator coil for mold, mildew, and impaction
Clean the condensing coil
Inspect supply and return plenums (air-handler duct connection)
Check the freon to make sure it is within specifications
Clean the filter or if necessary; replace with customer supplied filter
Check temperatures
Add algaecide tablets to the drain pan to help prevent the drain line from clogging and overflowing
Visually check your duct work for any leaks and separations to make sure yo have proper air flow
Test and check amp draw on the motors to show how much electricity your unit is using
When the service is complete, or technician will leave you with an air conditioning repair service invoice for your records
We fully understand how important it is to having a well run ac system in your home during the summer and winter months. We are committed to serving all our customers to their highest satisfaction, especially when performing air conditioning repair as well as heater repair. We also offer various service plans and options that you can take advantage of to keep your system running at it's peak when you need it.
Apopka – Longwood – Altamonte Springs
Orlando – College Park – Waterford
Winter Park – Maitland – Casselberry
Oviedo – Sanford
Geneva – Chuluota
Sanford – Lake Mary – Heathrow
If you want the most comprehensive service at the most competitive prices, contact AC Brevan today!